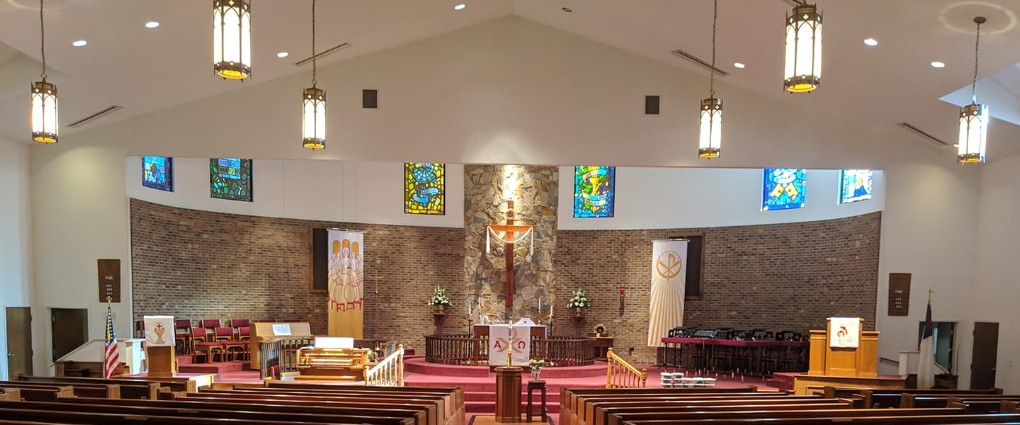 Lenten Devotional Series from the NALC
go to the following website
__________ __________ __________ __________ __________ __________ __________ __________ __________ _________
Brothers and sisters in Christ,
Grace and peace to you in the name of our risen Savior, Jesus Christ
.
At this time, we are still experiencing the restrictions and safeguards for safety recommended by the government and medical officials. Rest assured that our faith in Jesus Christ will get us through this pandemic. As a result, your church council has implemented the following changes to our regular activities at New Hope Lutheran Church:
TEMPORARILY:
All
church services have been cancelled until further notice due to the surge in Covid-19 cases across the state. However, you can view Pastor Janice Kelly for virtual worship on Facebook under
St. Marks New Hope Lutheran Parish Facebook page at 10:30 am on Sunday mornings
or the
You Tube under the Virtual Worship
tab.
· All church gatherings and activities have been cancelled until further notice. This includes Lutheran Men, Women's circles, Wednesday evening prayer service, Thursday Bible study, Goodtimer's, and choir/handbell practice.
· During this time if you have need for pastor care or emergencies, please call James Brown and he will make arrangements for you to receive assistance.
. T
he church will continue to send out its weekly email news and weekly phone call. The church office is open and the administrative assistant is on site to receive phone and email messages during this time.
· New Hope asks that
y
ou place your offering in an envelope and mail it to the church office. The offering will be counted weekly by the offering counters and the mail checked daily.
· The church will be sanitarily cleaned before we resume church services.
· I urge you to check on one another by phone or email and remain indoors as much as possible. If you get sick, please see a doctor.
Above all, rest assured in the comfort of Jesus regardless of the outcome of the next few weeks. The website for the church can be found
www.livinginnewhope.org
The Facebook page for the church can be found https://www.facebook.com/livinginnewhope/ The videos will remain on the website and on Facebook after so they can be watched at a later time. I know this is an unusual time. Yet, we will see the glory of God carry us forward. We all can rest in the promises of Jesus Christ, as sinners saved by grace.
If you need assistance, please call: 704-932-3716
Loving God by serving others and welcoming everyone. We exist as a place where Grace is in Place, and we show that by being a welcoming and loving congregation to all people. New Hope Lutheran Church is located in beautiful Kannapolis, NC. Since 1995, New Hope has been working to bring people together through the love of Christ in the community by welcoming everyone, serving one another, and worshiping God. You will find a loving congregation, a safe space to worship, experience spiritual growth, Christian fellowship, and community service. You are welcome to join us for
worship services and Sunday School on Sundays, and for other ministry activities throughout the week.



"On the contrary, we believe that we will be saved through the grace of the Lord Jesus, just as they will."
Acts 15:11